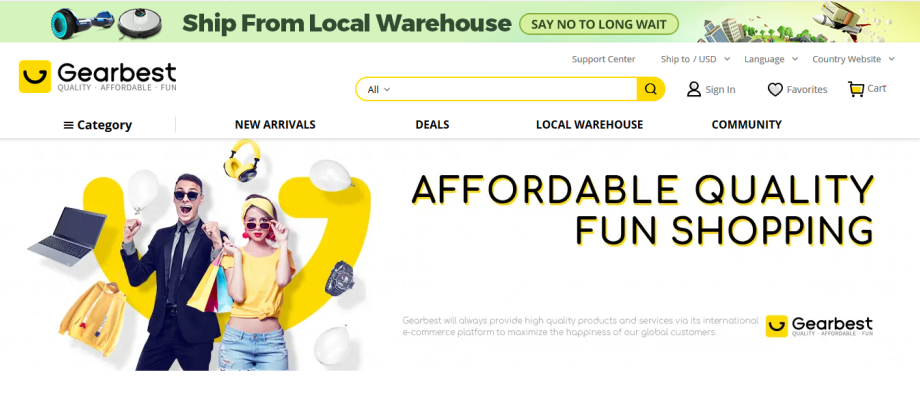 We are glad to introduce another brand new affiliate feeds tool – Gearbest Feeds generator!
Gearbest works closely with over 5,000 famous Chinese brands and top suppliers, including over 1,000 top brands like Xiaomi, Lenovo and Huawei. Gearbest has got over 1 million SKUs online, more than 1,000 new arrivals per day, providing plentiful shopping options for users. Read more
Gearbest Associate Program is free to join and offers:
up to 50% commission; 
30 day cookie;
weekly commission payments;
multiple ways to withdraw.
Find Gearbest Feeds generator among other e-commerce and affiliate tools in your RSS Ground account: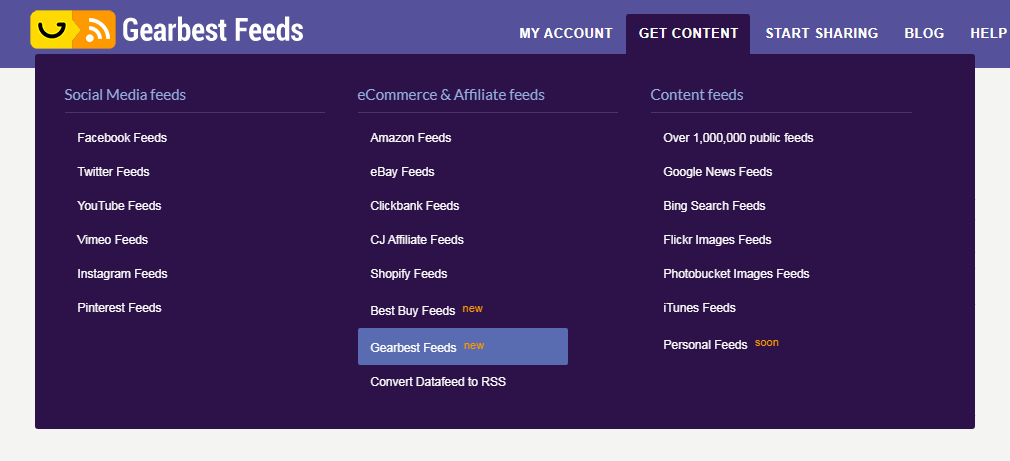 You will be able to search for Gearbest products by keywords or by categories. 
Gearbest product prices can be automatically converted to several currencies. And product information can be translated to a local Gearbest country website language.
All product links in your Gearbest feeds will automatically have your Gearbest affiliate link ID embedded.
For a detailed information about Gearbest Feeds generator, please refer to our USER GUIDE.
And here is the link to the instruction on how to obtain Gearbest affiliate link ID.
Enjoy!
The post Meet Gearbest Affiliate Feeds Generator appeared first on RSSground.com.
* This article was originally published here